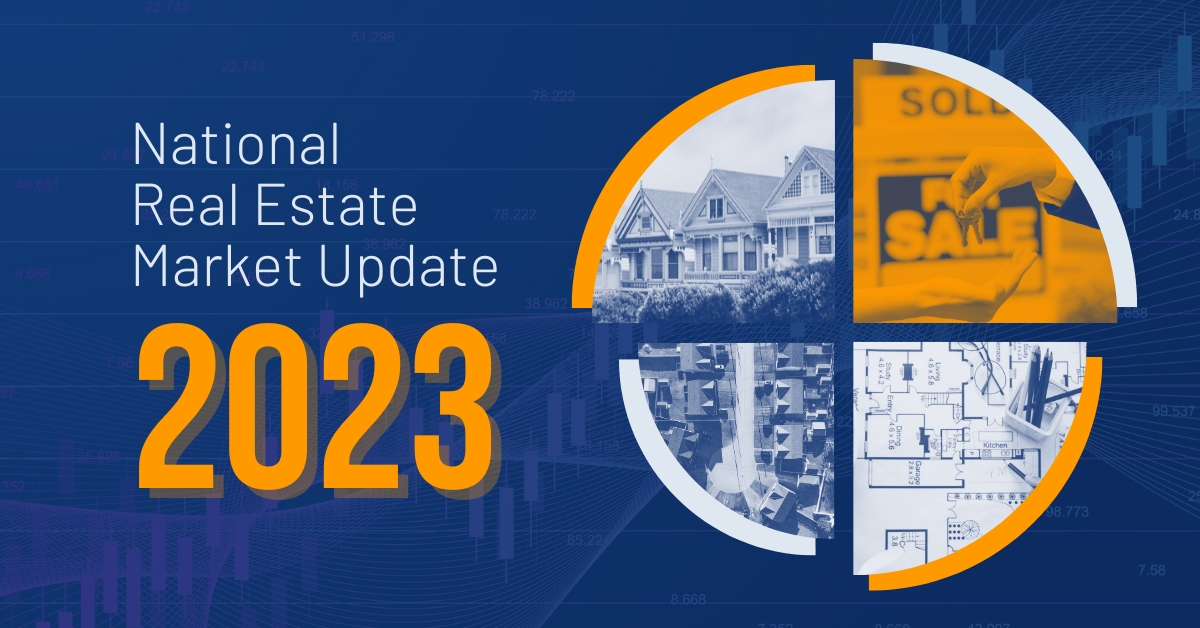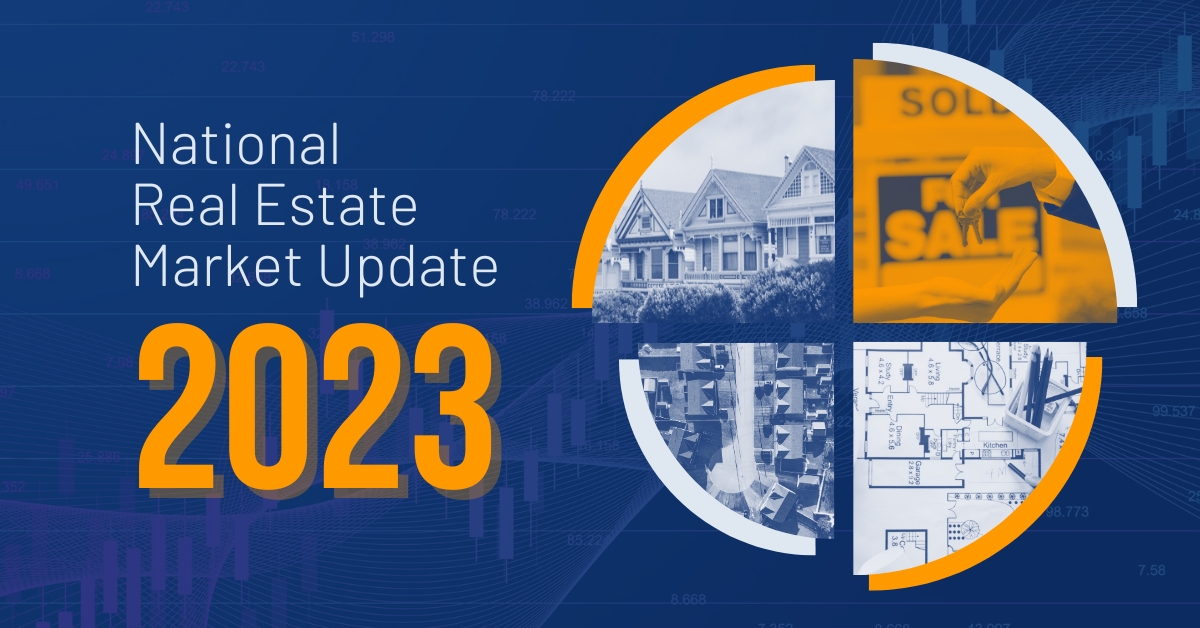 There's an old adage in real estate: location, location, location. But ever since the Federal Reserve began its series of inflation-fighting interest rate hikes last year, a new mantra has emerged: mortgage rates, mortgage rates, mortgage rates.
Higher rates had the immediate impact of dampening homebuyer affordability and demand. But this year, we're seeing further repercussions. While analysts expected listing inventory to swell as sales declined, instead, homeowners have been pushing off plans to sell because they feel beholden to their existing, lower mortgage rates.
So what impact is this reduced demand and low supply environment having on home values? And what can we expect from the real estate market in the coming months and years? Here are several key indicators that help to paint a picture of the current market and where it's likely headed.
HOME SALES ARE EXPECTED TO PICK UP BY EARLY NEXT YEAR
The weather isn't the only thing that heats up in the spring and summer. Nationally, it tends to be the busiest time in real estate. But this year, the peak season got off to a slow start, with sales declines in both March and April.1,2 Existing home sales in April were down 3.4% from the previous month—and 23.2% from a year earlier.2
What's causing this market slowdown? Industry experts attribute it to several factors, including near-record home prices, high mortgage rates, and low inventory.
According to National Association of Realtors (NAR) Chief Economist Lawrence Yun, "Home sales are trying to recover and are highly sensitive to changes in mortgage rates. Yet, at the same time, multiple offers on starter homes are quite common, implying more supply is needed to fully satisfy demand. It's a unique housing market."1
However, some industry experts believe the market is poised for a comeback. Forecasters at the Mortgage Bankers Association (MBA) predict that home sales will continue to fall through Q3 before rising in Q4 and throughout next year.3  Analysts at Fannie Mae expect the recovery to take a bit longer, picking up in early 2024.
Meanwhile, home builder confidence is already up, as purchases of new single-family homes surged in March and April to a 13-month high.5 Builder incentives are helping to boost sales: According to the National Association of Home Builders, in May, 54% reported using them to win over budget-conscious buyers.6
What does it mean for you?  A slower pace of sales has given buyers some breathing room. If you hated the frenzy of the pandemic-era real estate market, now might be a better time for you to shop for a home. We can help you evaluate your options and make an informed purchase.
If you plan to sell your home, prepare yourself for less foot traffic and a longer sales timeline than you may have found a year ago. It will also be crucial to enlist the help of a skilled agent who knows how to draw in buyers. Reach out for a copy of our multi-step Property Marketing Plan.
PROPERTY VALUES REMAIN RELATIVELY STABLE
Some good news for buyers: While home builder sales climbed in April, the median new-house price fell to $420,800, an 8.2% decrease from a year ago.5 Meanwhile, the median existing-home price dropped to $388,800, down 1.7% year-over-year. Notably, existing-home prices rose in parts of the country but fell in the South and West.2
"Roughly half of the country is experiencing price gains," explains Yun. "Multiple-offer situations have returned in the spring buying season following the calmer winter market. Distressed and forced property sales are virtually nonexistent."2
The average national home price remains about 40% higher than it was in early 2020, according to the S&P CoreLogic Case-Shiller index.7 A tight housing supply has helped to buoy prices amidst a slowdown in sales.
"While it varies from region to region, home prices at the national level may fall 1% or 1.5% by the end of the year, so not much," Doug Duncan, senior vice president and chief economist at Fannie Mae, told Yahoo Finance in April.8
Record levels of home equity will help to stabilize the sector and prevent a wave of foreclosures, even as prices moderate, according to Mark Zandi, chief economist at Moody's Analytics.9
"But for those who have owned a home for more than a year or two, their home will remain a rock-solid investment. And once affordability is restored, the next generation of households can become homeowners. Getting there is critical to the financial well-being of those households, their communities, and the broader economy," writes Zandi in The Washington Post.9
What does it mean for you?  Prices have softened in certain market segments—and motivated sellers are out there and willing to make deals. We can help you find your next home and negotiate a great price.
If you're a homeowner, the surge in home values has slowed, but you're likely still sitting on a nice pile of equity. Reach out for a free assessment to find out how much your home is currently worth.
LISTING INVENTORY IS LOW, BUT NEW CONSTRUCTION IS ON THE RISE
Unsold existing home inventory rose 7.2% from March to April, according to NAR. At the current level of demand, this equates to 2.9 months of supply, which is still well below the 5 to 6 months of inventory required for a "balanced" market.2
Inventory remains tight despite the market slowdown because many would-be sellers are reluctant to give up their lower mortgage rates. "Affordability is not only an issue for first-time homebuyers, but also for many repeat buyers who still need to take on a mortgage," explains Danielle Hale, chief economist for Realtor.com.10
In a recent survey by the home listing site, 82% of respondents who are planning to both buy and sell a home said they feel "locked in" by their low rate.11
In some areas, new home construction is helping to fill the supply gap. "Currently, one-third of housing inventory is new construction, compared to historical norms of a little more than 10%," according to National Association of Home Builders Chief Economist Robert Dietz.12
And more new homes are in the pipeline, after a builder slowdown last year. Single-family housing starts rose 1.6% from March to April (seasonally adjusted) and new construction permits hit a seven-month high.13
What does it mean for you?  Inventory remains tight, but less competition means more choice and negotiating power for buyers. If you've had trouble finding a home in the past, it may be time to take another look. We can help you explore both new and existing homes in our area.
Sellers are enjoying reduced competition right now, as well. However, the longer you wait to list, the more competition you're likely to face. And if you feel locked in by your current, lower mortgage rate, consider this: If you roll your equity gains into a down payment on your next home, you could possibly lower your monthly payment. Reach out to discuss your options.
MORTGAGE RATES MAY FINALLY COME DOWN
According to Freddie Mac, the average 30-year fixed-rate mortgage hit a peak of 7.08% in the fourth quarter of 2022, and since then it's primarily floated between 6 and 7%.14 However, there are signs that rates could trend lower later this year.
"Calmer inflation means lower mortgage rates, eventually," Yun predicted in a recent statement. "Mortgage rates slipping down to under 6% looks very likely toward the year's end."15
Other leading economists agree. In its May forecast, Fannie Mae speculates that 30-year fixed mortgage rates will continue to decline, averaging 6.0% in Q4 2023 and 5.4% by Q4 2024.4 Meanwhile, the MBA predicts rates will fall even faster, averaging 5.6% by Q4 2023 and 4.8% by Q4 2024.3
On May 3, the Federal Reserve raised its benchmark borrowing rate by another quarter point—its 10th consecutive increase since March 2022. However, in its corresponding statement, the Fed omitted language from its previous release about "additional policy firming," leaving some analysts to speculate that the rate hikes may be over.16
Although mortgage rates aren't directly tied to the federal funds rate, a decision by the Fed to pause rate increases could have a positive effect. In the meantime, buyers should shop around multiple lenders to find the best rate—and buckle up for what could be an exciting ride.
What does it mean for you?  Mortgage rates may finally trend down, which would be great news for buyers. But, a decrease in rates could correspond with an increase in competition and prices. If you start searching now, you'll be prepared to make an offer when the time is right. We can help you negotiate a great deal and potential seller incentives.
If you're planning to sell, this is good news for you, too. But, there are several factors to consider when determining the right time to list your home. Reach out for a consultation so we can help you chart the best course.
WE'RE HERE TO GUIDE YOU
While national real estate forecasts can provide a "big picture" outlook, real estate is local. And as local market experts, we can guide you through the ins and outs of our market and the issues most likely to impact sales and drive home values in your particular neighborhood.
If you're considering buying or selling a home, contact us now to schedule a free consultation. We'll work with you to develop an action plan to meet your real estate goals.
The above references an opinion and is for informational purposes only.
 

It is not intended to be financial, legal, or tax advice. Consult the appropriate professionals for advice regarding your individual needs.
Sources: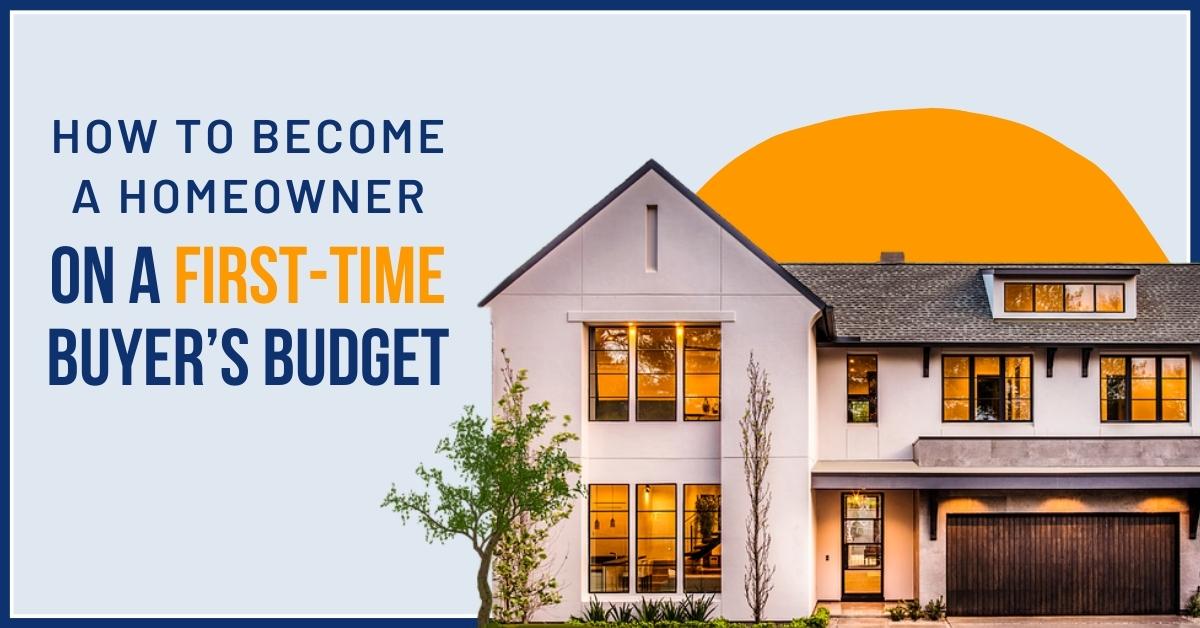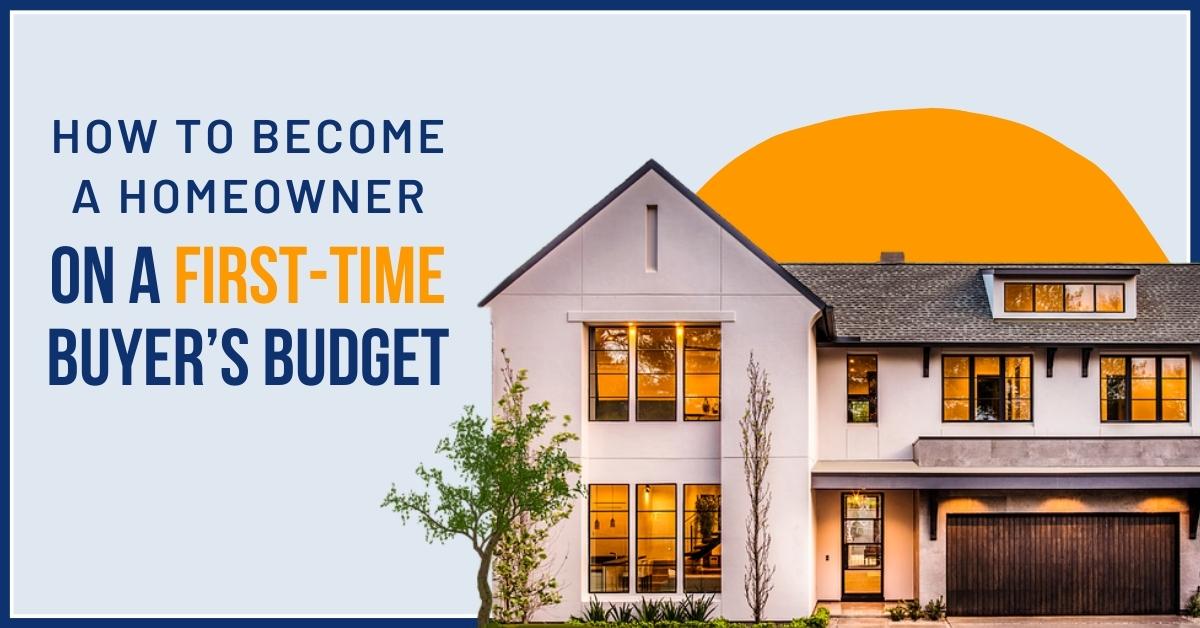 It's not easy being a first-time homebuyer right now. At the end of last year, housing affordability hit an all-time low.1 Additionally, mortgage rates have risen significantly since 2021, while inventory remains tight for many property categories, but especially for starter homes. Even lower-priced condos are harder to snag these days, as investors and downsizers muscle out first-timers by offering stronger, often cash-heavy bids.2
In fact, according to the National Association of Realtors, only 26% of last year's homebuyers were first-timers—the lowest share on record and down from 34% a year prior. This underscores just how steep a hill new buyers are facing.3 As a result, many first-time homebuyers are finding that they need to get creative or risk renting for longer than they planned.
If you, too, are struggling to afford homeownership, here are some workarounds to consider as you plot your first home purchase.
1. Try House Hacking
"House hacking" is a real estate investment strategy in which participants use their homes to generate income in order to offset their expenditures.
For example, renting out a basement apartment or accessory dwelling unit (ADU)—such as a detached garage that's been outfitted with a bathroom and small kitchen—counts as house hacking. So does splitting housing costs with a roommate or converting a part of your home into an Airbnb.
House hacking isn't new. But, it's grown in popularity as a new crop of digital platforms has entered the market and made it easier than ever for homeowners to generate income from their property.
In some cases, house hacking may make it possible for you to qualify for and afford your first home. A lender, for example, may approve you for a larger mortgage if you purchase a home with immediate income potential, such as a legal duplex or a property with a secondary suite that has a kitchen and full bathroom.4
In addition, house hacking could help you pay your mortgage once you move in. Here are just a few of the ways you could use your home to earn some extra cash:
Offer paid parking in your driveway on a site like Spacer or SpotHero.
Rent out your swimming pool for a few hours on Swimply.
Make your home available for photoshoots or events on Giggster or Peerspace.
Turn your backyard into a pay-by-the-hour dog park on Sniffspot.
List your garage space on an app like Neighbor Storage.
But before you make plans to house hack, make sure you fully understand an area's laws and HOA rules. We can help you find a home with income potential in a neighborhood with less restrictive zoning and regulations.
2. Team Up With Friends or Family
If you aren't wild about the idea of welcoming strangers to your home, you may want to consider co-purchasing with a friend or family member instead. This unconventional housing arrangement is also growing more popular as friends and family members cope with higher living costs by pooling resources.
According to the National Association of Realtors' 2022 Profile of Home Buyers and Sellers, the share of first-time homebuyers living with people other than children or a romantic partner is currently at an all-time high.3 Meanwhile, research from Pew found that multigenerational living has accelerated especially quickly, with a quarter of U.S. adults aged 25 to 34 now living in a multigenerational home.5
Arrangements can be customized to fit your circumstances. For example, you could purchase a home and then rent a portion of it to a loved one. Or you might consider co-buying a home with friends or family members so that you can step onto the property ladder and start building equity together.
Co-ownership could work out especially well for you long-term if it helps you to buy a home that's bigger, has more investment potential, or is located in a high-demand area and so appreciates at a faster rate. Plus, you'll get to see your loved ones more often and enjoy the coziness of shared living with people you like having around.
On the other hand, sharing a big financial responsibility, like a mortgage, with friends or family could get messy—especially if you don't create a clear-cut co-ownership agreement beforehand that outlines your mutual expectations. So plan carefully before you proceed.
In addition, you may need to rethink the type of home you pursue. For example, a smaller home might be cheaper, but do you really want that much togetherness all the time? We can help you set priorities and search for a suitable property.
3. Tap Your Network for Help With Funding
Another established method for affording a first home is to lean on family or friends for financial help. Getting assistance with the down payment or other borrowing costs can go a long way toward making your homeownership dreams come true.
As long as you don't mind asking for help, a free-and-clear gift that's intended for your down payment is an ideal arrangement, since it will allow you to borrow less overall. Or, if that's too big an ask, your loved ones could pitch in toward closing or moving costs.
Alternatively, your loved ones could help by co-signing your loan. For example, if their credit score is a lot higher than yours, it could enable you to secure a lower interest rate so that your monthly payment is more affordable.
According to a recent YouGov poll, more than a third of homeowners (and a whopping 79% of those under 30) received financial help from their parents when buying their first home.6 So you wouldn't be the only one leaning on family to help afford a home at today's prices.
Just be sure your parents or other generous loved ones are aware they're giving a gift, not a loan, and are willing to put that in writing. A lender will want proof that this money isn't adding to your debt burden and may require documentation from your benefactors.
Another way to tap your network for help is to crowdfund part of your down payment or ask for monetary gifts instead of tangible ones. For example, if you're getting married soon, you could skip the wedding gift registry and ask guests to contribute funds to your hoped-for home purchase instead.
4.  Look for Special Programs and Assistance
You could also cut some of your upfront mortgage costs by applying for special grants and funding opportunities.
For example, consider using a grant to help you fund your down payment. There are a number of public and private grants and down payment assistance programs that are expressly intended to help first-time buyers.
Just like a gift, you don't have to pay a grant back. But, depending on your personal situation, you may find some grants difficult to qualify for—especially if you make a relatively high income.
Many grants are reserved for lower-income buyers only.7
Check out grant programs, such as the HomePath Ready Buyer Program, National Homebuyers Fund, the Good Neighbor Next Door Program, and specialized grants from banks. Also look to state and local sources for potential grants and down payment assistance programs, including forgivable and deferred payment loans, Individual Development Accounts, and DPA Second Mortgages.7
Similarly, if you have enough income to support a house payment but can't spare much cash for your down payment, you may qualify for a government-sponsored loan, such as an FHA loan that allows you to put down as little as 3.5% to 10%.8
We can connect you with a lender or mortgage broker who can educate you about your options and help shepherd you through the process. Some financial assistance programs require you to work with specific lenders, while others require you to apply directly and fill out a separate application.
In addition, you may look to even less conventional options, such as seller financing. But be aware these kinds of arrangements are rare and hard to find. Depending on the market, you will likely get more help from a seller if you ask them to pay closing costs or contribute to your mortgage rate buydown. In many cases, we can help you negotiate seller concessions that make your home purchase more affordable.
5. Expand Your Home Search
If you're having trouble finding a home within your budget, consider broadening your search criteria. You may be surprised by the kinds of deals that are available when you're willing to compromise.
For example, if you're struggling to find an affordable home in your target neighborhood, expand your search area and consider homes that are further out of town or that are located in up-and-coming areas with lower starting prices. We would be happy to introduce you to some great but lesser-known neighborhoods that we consider hidden gems.
You could also save money on your home purchase simply by dropping or revising some of your must-haves and settling for OK-to-haves instead.
For example, do you really need two bathrooms and a large backyard? Or could you settle for a single bathroom with space to add a second one in the future? And would a small garden, cozy balcony, or rooftop terrace still give you the outdoor time you crave? These types of compromises can sometimes shave tens of thousands off your purchase price.
Similarly, if you don't mind rolling up your sleeves or working with a contractor on minor jobs, you can look for homes that need a little TLC. Just because a house looks dated doesn't mean it's destined to stay that way or that it will take a ton of money to spruce up. In fact, a home with good bones but cosmetic flaws could be a perfect match: With less competition, you'll have a better chance of purchasing the home at an affordable price. You can then take your time to save more and fix it up to your taste.
Keep in mind, starter homes are rarely forever homes, but merely a first step onto the property ladder. By gaining a foothold in the real estate market now, you can set yourself up to afford a more expensive property in the future.
According to the National Association of Realtors, in 2021, the net worth of a typical homeowner was $300,000, while that of a renter was only $8,000.9 We can help you find an affordable first home so you can start building equity to reach your long-term financial and real estate goals.
YOU CAN DO IT—AND WE CAN HELP
Buying a first home is challenging, but it's not impossible—especially when you have a savvy real estate professional in your corner. We will work with you to devise a plan to overcome your financial constraints. Then, we'll help you find a home that not only excites you but also fits your budget and lifestyle. Give us a call to get started with a free exploratory consultation.
The above references an opinion and is for informational purposes only. It is not intended to be financial, legal, or tax advice. Consult the appropriate professionals for advice regarding your individual needs.
Sources: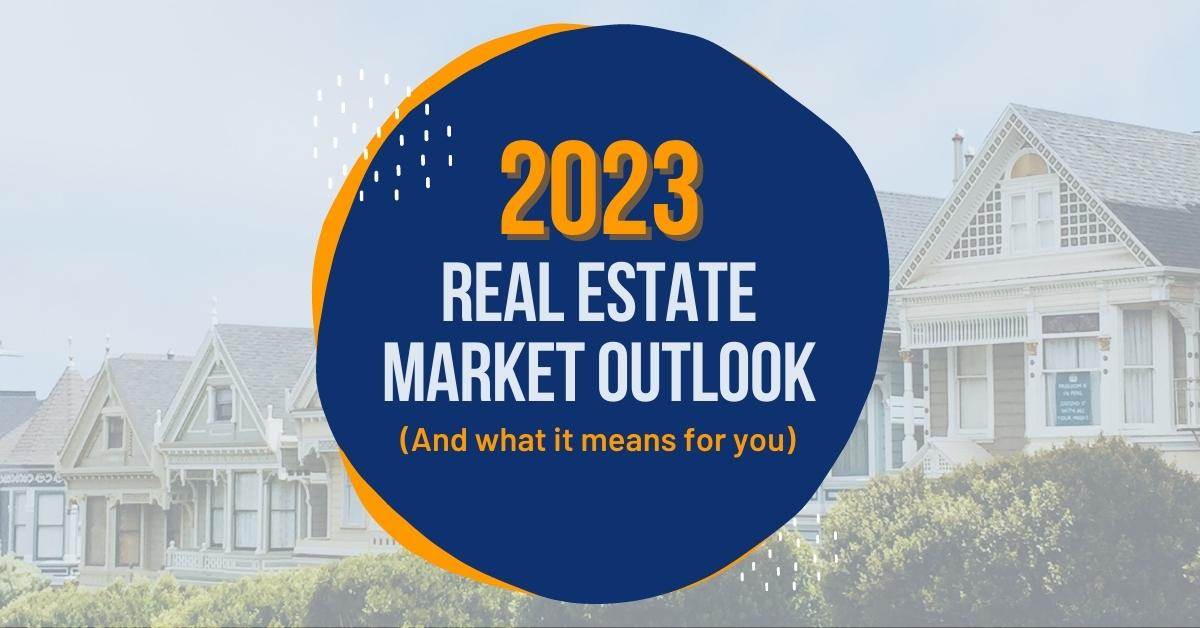 Last year, one factor drove the real estate market more than any other: rising mortgage rates.
In March 2022, the Federal Reserve began a series of interest rate hikes in an effort to pump the brakes on inflation.1 And while some market sectors have been slow to respond, the housing market has reacted accordingly.
Both demand and price appreciation have tapered, as the primary challenge for homebuyers has shifted from availability to affordability. And although this higher-mortgage rate environment has been a painful adjustment for many buyers and sellers, it should ultimately lead to a more stable and balanced real estate market.
So what can we expect in 2023? Will mortgage rates continue to climb? Could home prices come crashing down? While this is one of the more challenging real estate periods to forecast, here's what several industry experts predict will happen to the U.S. housing market in the coming year.
MORTGAGE RATES WILL FLUCTUATE LESS
In 2022, 30-year fixed mortgage rates surged from roughly 3% in January to around 7%. According to Rick Sharga of real estate data company ATTOM, "We've never seen rates double in so short a period."2
This year, economists forecast a less dramatic shift.
In an interview with Bankrate, Nadia Evangelou, senior economist for the National Association of Realtors, shares her vision of three possible mortgage rate scenarios:3
Inflation continues to surge, forcing the Fed to repeatedly raise interest rates. In that scenario, she predicts that rates could reach as high as 8.5%.
Inflation decelerates and mortgage rates follow suit, averaging 7 to 7.5% for the year.
Rising interest rates trigger a recession, which could ultimately lead mortgage rates to drop closer to 5% by the end of the year.
Realtor.com forecasts something similar to scenario #2 above: "Mortgage rates will average 7.4% in 2023, trickling down to 7.1% by year's end."4 The Mortgage Bankers Association, however, projects something closer to Evangelou's scenario #3, with the 30-year fixed rate declining steadily throughout the year, averaging 6.2% in Q1 and 5.2% by Q4.5
Economists at Fannie Mae fall somewhere in the middle. In a recent press release, they predicted that the U.S. economy will experience a "modest recession" this year.6 But in their December Housing Forecast, they project that 30-year fixed mortgage rates will only fall by half a point from an average of 6.5% in Q1 to 6.0% in Q4.7
"From our perspective, the good news is that demographics remain favorable for housing, so the sector appears well-positioned to help lead the economy out of what we expect will be a brief recession," said Fannie Mae Chief Economist Doug Duncan.6
What does it mean for you? Even the experts can't say for certain where mortgage rates are headed. Instead of trying to "time the market," focus instead on buying or selling a home when the time is right for you. There are a variety of mortgage options available that can make a home purchase more affordable, including adjustable rates, points, and buydowns—and keep in mind you can always refinance down the road. We'd be happy to refer you to a trusted mortgage professional who can outline your best options.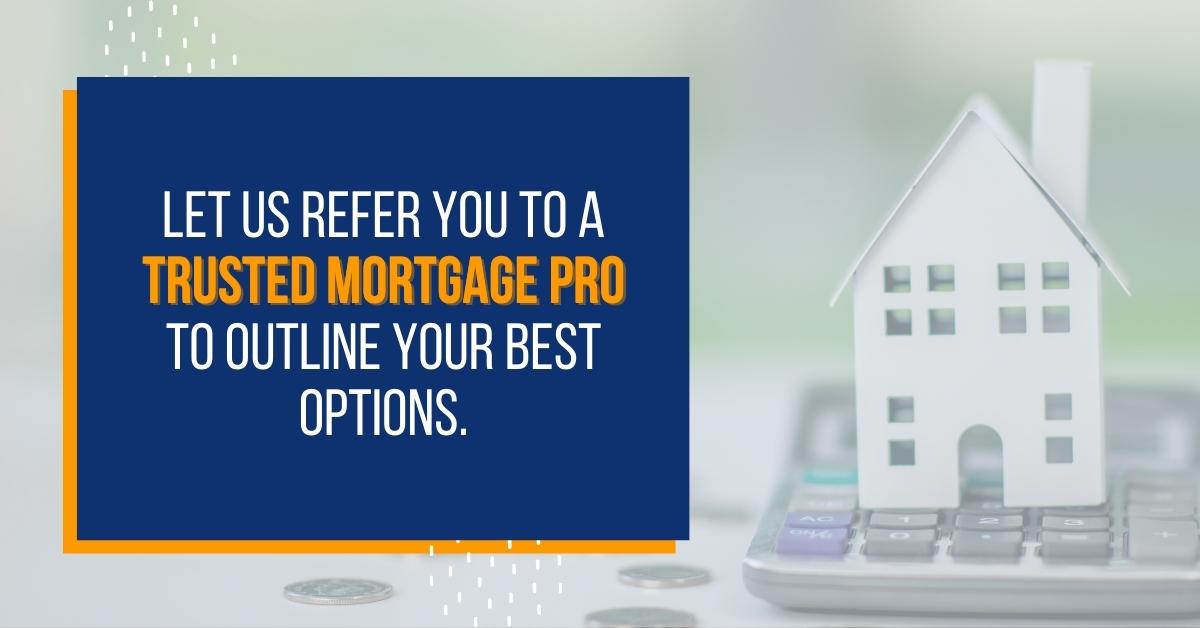 SALES VOLUME WILL FALL AND INVENTORY WILL RISE
It looks like the home-buying frenzy we experienced in recent years is behind us. While the desire to own a home remains strong, higher mortgage rates have made it unaffordable for a large segment of would-be buyers.
Many economists expect the number of home sales to continue to decline this year, leading to an increase in listing inventory and days-on-market, or the time it takes to sell a home. But, there is a wide range when it comes to specifics.
Economists at Fannie Mae forecast that total home sales will fall by around 20% this year before rising again by nearly 15% in 2024.7 National Association of Realtors Chief Economist Lawrence Yun projects a less extreme dip of 7% in 2023 with a rebound of 10% next year.8
Realtor.com Chief Economist Danielle Hale foresees something in between. "The deceleration in home sales is likely to continue as high home prices and mortgage rates limit the pool of eligible home buyers. We anticipate that existing home sales will decline another 14.1% in 2023." She expects this drop in sales to lead to a nearly 23% increase in inventory levels this year, offering more choices for buyers who have struggled to find a home in the past.9
However, given the severe lack of housing supply, even with a double-digit increase, the market is expected to remain relatively tight and below pre-pandemic levels. Hale points out: "It's important to keep historical context in mind. The level of inventory in 2023 is expected to fall roughly 15% short of the 2019 average."9
What does it mean for you? If you've been frustrated by a lack of inventory in the past, 2023 may bring new opportunities for you to find the perfect home. And today's buyers have more negotiating power than they've had in years. Contact us to find out about current and future listings that meet your criteria.
If you're hoping to sell, you may want to act fast; rising inventory levels will mean increased competition. We can help you chart the best course to maximize your profits, starting with a professional assessment of your home's current market value. Reach out to schedule a free consultation.
HOME PRICES WILL REMAIN RELATIVELY STABLE
While some economists expect home prices to fall this year, many expect them to remain fairly stable. "For most parts of the country, home prices are holding steady since available inventory is extremely low," said Yun at a November conference.8
Nationally, Yun expects the average median home price to tick up by 1% in 2023, with some markets experiencing greater appreciation and others experiencing declines.8 Economists at Fannie Mae offer a similar projection, forecasting a slight decrease in their Home Price Index of about 1.5%, year-over-year.7
Other experts foresee a larger fluctuation. Hale expects U.S. home prices to rise by 5.4% this year, while Morgan Stanley is forecasting a 7% drop from the peak in June 2022.9,10
Still, many economists agree that a housing market crash like the one we experienced in 2008 is highly unlikely. The factors that caused home prices to plunge during the Great Recession—specifically lax lending standards and a surplus of inventory—aren't prevalent in our current market.10 Therefore, home values are expected to remain comparatively stable.
What does it mean for you?  It can feel scary to buy a home when there's uncertainty in the market. However, real estate is a long-term investment that has been shown to appreciate over time. And keep in mind that the best bargains are often found in a slower market, like the one we're experiencing right now. Contact us to discuss your goals and budget. We can help you make an informed decision about the right time to buy.
And if you're planning to sell this year, you'll want to chart your path carefully to maximize your profits. Contact us for recommendations and to find out what your home could sell for in today's market.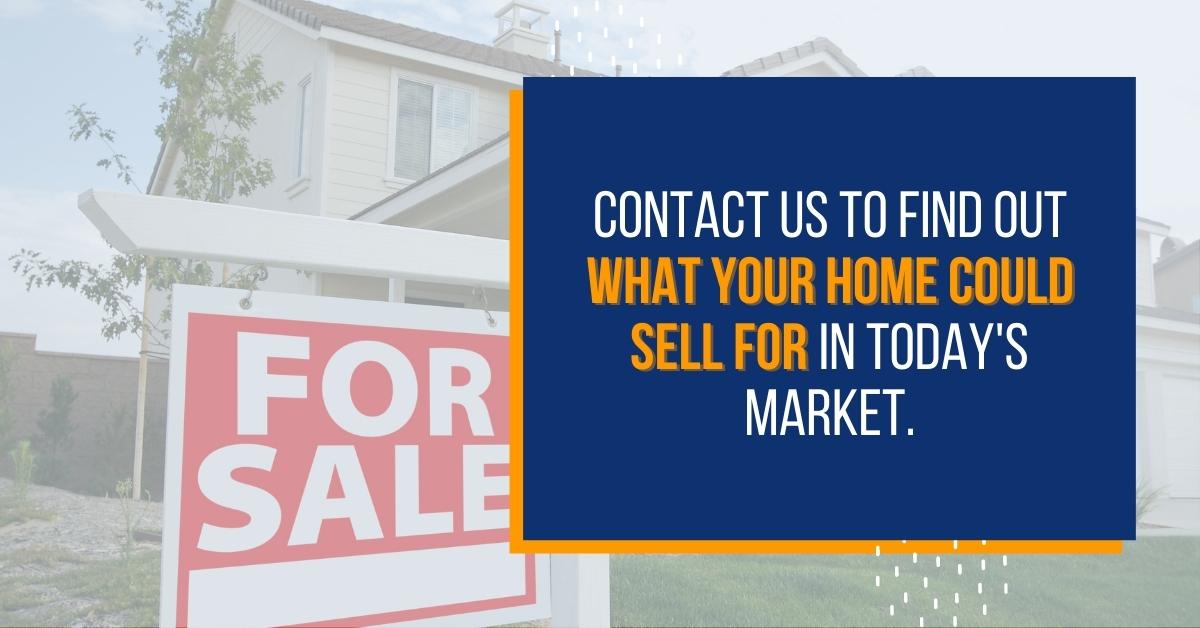 RENT PRICES WILL CONTINUE TO CLIMB
Affordability challenges for would-be buyers, inflationary pressures, and an overall lack of housing could continue to drive "above-average" rent price increases in much of the country.11 The Federal Reserve Bank of Dallas expects year-over-year rental price growth to tick up to 8.4% in May before moderating later in the year.12
According to Hale, "U.S. renters will continue to face challenges from limited supply and excess demand in the coming year that will keep upward pressure on rent growth. At a national level, we forecast rent growth of 6.3% in the next 12 months, somewhat ahead of home price growth and historical rent trends."9
However, there are signs that the surge in rent prices could be tapering. According to Jay Parsons, head of economics for rental housing software company RealPage, there's some evidence of a slowdown in demand. He predicts that market-rate rents will rise just 3.3% this year. Still, analysts agree that a return to lower pre-pandemic rental prices is unlikely.10
What does it mean for you? Rent prices are expected to keep climbing. But you can lock in a set mortgage payment and build long-term wealth by putting that money toward a home purchase instead. Reach out for a free consultation to discuss your options.
And if you've ever thought about purchasing a rental property, now may be a perfect time. Call today to get your investment property search started.
WE'RE HERE TO GUIDE YOU
While national real estate forecasts can provide a "big picture" outlook, real estate is local. And as local market experts, we can guide you through the ins and outs of our market and the issues most likely to impact sales and drive home values in your particular neighborhood.
If you're considering buying or selling a home in 2023, contact us now to schedule a free consultation. We'll work with you to develop an action plan to meet your real estate goals this year.
The above references an opinion and is for informational purposes only.
 

It is not intended to be financial, legal, or tax advice. Consult the appropriate professionals for advice regarding your individual needs.
🏡
Sources: